Click on the star to connect to Deb Tucker's Studio-180 Designs free downloads page which includes tool instruction sheets, blockbusters, and free patterns.
Click on the star to connet to the YouTube video demonstration for the Creative Grids Stripology ruler.
Here are some ideas for what to include on the label:
who made the quilt
the quilt pattern name
date and place where it was completed
whom the quilt was given to
the occasion, such as a graduation, retirement, or anniversary, that prompted the making of the quilt
care instructions
Copy this link to your web browser to read the entire article:
https://www.allpeoplequilt.com/how-to-quilt/finishing/making-quilt-labels?
Helpful tips for taking your quilt to a longarm quilter
When taking your quilt to be finished, it will be helpful if you have an idea of what design you desire. Discuss with your quilter what will look best. Do you like to see curved lines or straight lines? An all-over design or something more custom? Dense quilting or not? What color thread? If you let it up to your quilter, you may not like the finished product. Be sure you and your quilter are on the same page. Happy visualizing!

Please make sure that the ends of your backing are straight. This is one more thing your longarm quilter will need to do if you don't!

DO NOT use a sheet for your quilt backing! You will not like the results! The thread count is different and "pokies" will appear.
Quilter's Corner Patterns
Shabby Fabric Pint Size Table Runner Patterns
 January
February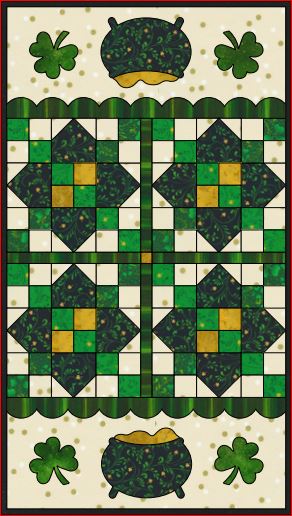 March
April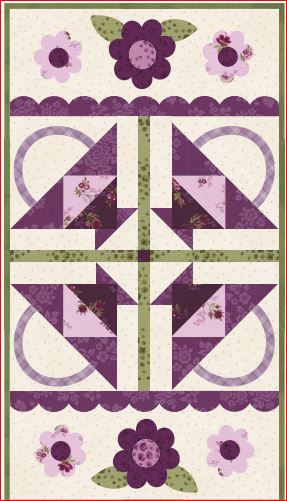 May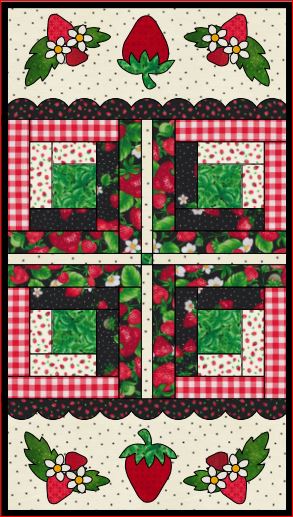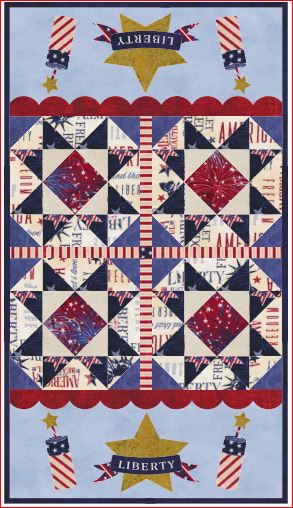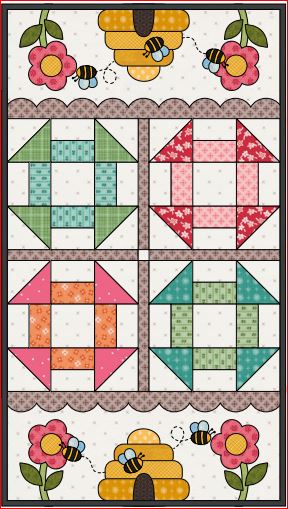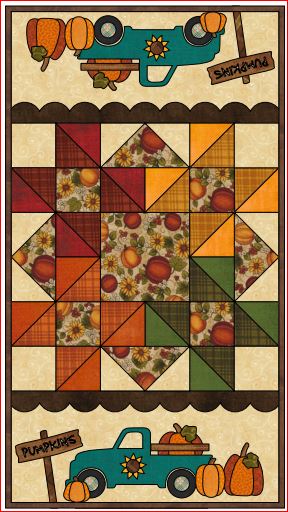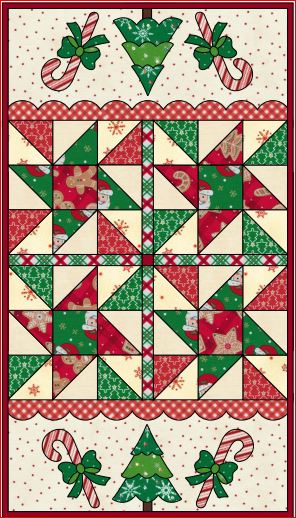 Click on the star to link to free patterns from Apple Green Cottage.
Click on the star to link to 55 free sewing projects from DIY Joy.