Welcome to the Susquehanna Valley Quilt Guild Website!
We love to quilt and we love to share our passion for quilting. If you love quilting like we do, we invite you to check us out! Our membership encompasses a wide range of ages and skill levels and promotes quilting through the use of traditional quilt patterns.
Our members enjoy learning new methods, and we encourage each other to share knowledge through member-offered workshops. Several workshops each year are presented by regional and national (many are award-winning) quilters/authors/instructors.
Due to no meetings for several months in 2020, annual dues will not be due until January 2021, and will be $10.
The web page "Members Only" requires a password, which is on the back of your membership card.
Contact Gail Kocher for membership information.
2020 Quilt Show – A Journey Back in Time
Ribbon winners are:
Raffle Quilt
A Nine-Patch Journey
Betsy Swisher of Laporte, PA is the winner of this lovely quilt!
Congratulations Betsy Swisher.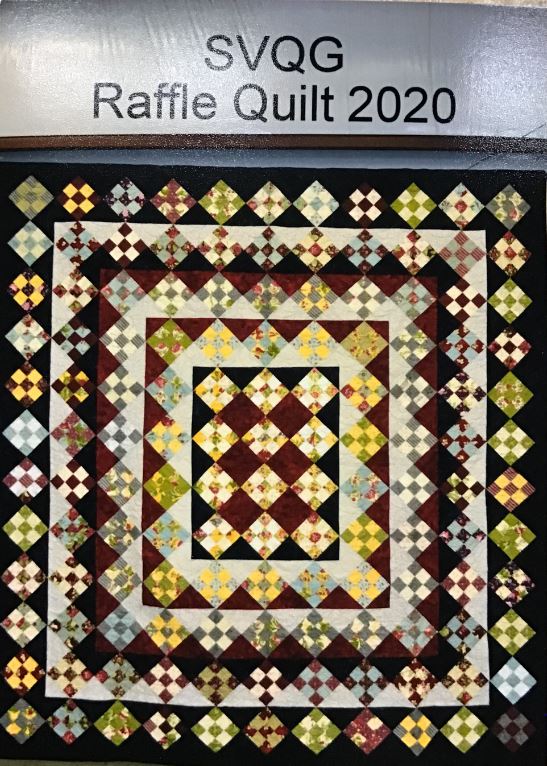 We receive many notices of regional quilting events. The following are listed as a courtesy; we do not vouch for the accuracy of the information. Please check the event website for their most current information!